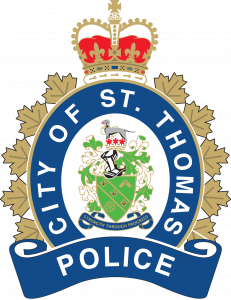 Under the Police Services Act, every police service in Ontario must have a Police Services Board to provide governance and accountability.
The St. Thomas Police Services Board, along with the Chief of Police, assume the role of policy direction and administration of policing in the City of St.Thomas. The St.Thomas Police Services Board among its many specific duties include:
Approves strategic plans
Approves the hiring and termination of employees
Guides the creation of business plans and monitors their progress
Recruits and appoints the Chief and Deputy Chiefs of Police
Determines general organizational objectives and priorities
Participates in the bargaining process with the St. Thomas Police Association.
Establishes policy and oversees the ethical conduct of the organization
Police Board Meetings are held 8am on the fourth Wednesday of each month, except July and August, at the St.Thomas Police Headquarters main floor Boardroom. A variety of issues are addressed including planning, budget and personnel matters. The Board consists of two Municipal appointees, two Provincial appointees and one community representative appointed by City Council.
See below for meeting agendas and minutes.