CHIEF OF POLICE - CHRIS HERRIDGE
Chief Chris Herridge started his career as a cadet with the St. Thomas Police on February 26th, 1989.
After nearly a decade of dedicated service on general patrol, in the traffic unit and in the training branch, Chris began to climb the ranks. Chris was promoted to Sergeant (1998), then Staff Sergeant (1999). During this time, he supervised several departmental units including general patrol, criminal investigations and support services. In June of 2013, his career advanced again taking a turn to the administrative side of policing with a promotion to Inspector followed by Staff Inspector in 2017.
Chris Herridge was appointed Acting Chief of Police June 1st, 2017 and officially took over as Chief of the St. Thomas Police Service on January 1st, 2018.
Chief Herridge is committed to lifelong learning and over the years has received a Diploma in Police Sciences, Certificate in Human Resources Management and a Degree in Bachelor of Policing. He is also a graduate of the Rotman Police Executive Leadership Program, University of Toronto. Chief Herridge is also a recipient of the Police Exemplary Medal.
Volunteering in the community and to the profession of policing has always been a priority for Chief Herridge. He has served on a number of committees including:
Canadian Association of Chiefs of Police
Fanshawe College Police Advisory Committee
OACP Special Investigation Unit (SIU) Committee
Ontario Police College Promotional Exam Committee
Ontario Association of Chiefs of Police
Board of Directors for the Central Community Health Centre
St. Thomas Honour and Awards Committee
2018/2019 United Way Campaign Cabinet
Chief Herridge and his wife Kim have lived in St. Thomas since 1989 and are the proud parents of two daughters, Courtney and Kailee. In his spare time, the Chief enjoys spending time with his family, fitness, playing hockey and being outdoors.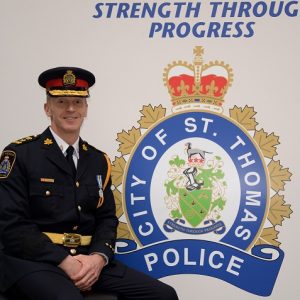 DEPUTY CHIEF OF POLICE - MARC ROSKAMP​
In charge of the Daily Operations of the Police Service
Ensures adequate and effective police services are delivered to the community
Oversight and co-ordination of recruiting, hiring, internal transfers and promotion
Oversight and assignment of all misconduct investigations and disciplinary action for the police service
Assists in preparation of the annual budget, policy and efficiency reviews
Oversight of Business Planning and Training Strategy for the police service
Preparation of annual reports on police activities and reporting to the Ministry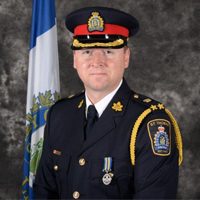 INSPECTOR OF POLICE, ADMINISTRATION - STEVE BOGART

The Operational Inspector oversees:
Uniform Patrol Division
Criminal Investigations Unit
Street Crime Unit
Intelligence Unit
Forensic Identification Unit
Forensic Computer Analyst and Internet Child Exploitation
Crime Stoppers, Sex Offender Registry, ViClas, Domestic Violence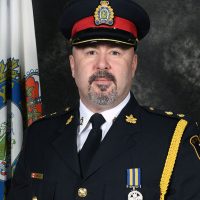 INSPECTOR OF POLICE, OPERATIONS - SCOTT BARNES

The Administrative Inspector oversees:
Professional Standards
Community Engagement Unit
Traffic Unit
Media Relations
Court Services Bureau
Training
Human Resources
Canine Unit
Special Events
Property Management
Health and Safety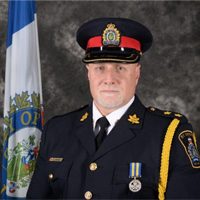 EXECUTIVE ADMINISTRATOR - TIFFANY TERPSTRA
Directly responsible to the Administration of the Police Service
Performs confidential secretarial and clerical duties for the Executive Office – Administration of the Police Service
Calculations of annual Police Services Board, Operating, Court and Building maintenance budgets for the Chief of Police
Oversight for the daily operations of the Civilian Division
Performs confidential clerical duties as Secretary of the Police Services Board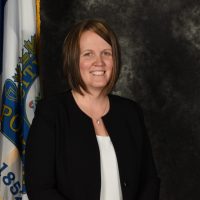 HUMAN RESOURCES COORDINATOR - ALISON BARRIE
HR for the Police Service
Payroll & Benefits
Recruitment & Personnel
Employment Legislation & Policy Development