CHIEF OF POLICE - MARC ROSKAMP
 Policing career began in 1998 with the St. Thomas Police Service.
16 years in the Uniform Patrol Division in both frontline and supervisory roles before moving to the Criminal Investigations Branch and then into the Administration.
Roskamp holds an Honours Bachelor of Arts Degree in Policing from Wilfrid Laurier University, a Diploma in Law and Security Administration – Police Education from Sir Sandford Fleming College, and a Police Leadership Certificate from the University of Toronto's Rotman School of Management. Roskamp is also a recipient of the Police Exemplary Medal. He is a member of the Canadian Association of Chiefs of Police, the Ontario Association of Chiefs of Police and has served as the Zone 6 Secretary-Treasurer and currently holds the Assistant- Directors position.
He was appointed as the Deputy Chief of Police on April 1, 2018.
He was appointed Acting Chief of Police January 2, 2023 and officially assumed command as Chief of the St. Thomas Police Service on May 15, 2023.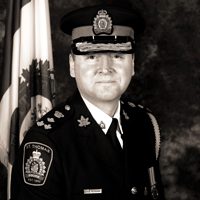 DEPUTY CHIEF OF POLICE - SCOTT BARNES
 In charge of the Daily Operations of the Police Service
Ensures adequate and effective police services are delivered to the community
Oversight and co-ordination of recruiting, hiring, internal transfers and promotion
Oversight and assignment of all misconduct investigations and disciplinary action for the police service
Assists in preparation of the annual budget, policy and efficiency reviews
Assists in carrying out Business Planning and Training Strategies for the Police Service
Preparation of annual reports on police activities and reporting to the Ministry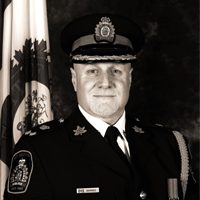 STAFF INSPECTOR - STEVE BOGART
The Operational Inspector oversees:
Oversees all daily operations
Professional Standard
Research and Development
Incident Command
Uniform Patrol Division
Criminal Investigations Unit
Street Crime Unit
Intelligence Unit
Forensic Identification Unit
Digital Forensics Unit
Crime Stoppers, Sex Offender Registry, ViClas, Domestic Violence
The Administrative Inspector oversees:
Media
Staffing
Property Management
Member Wellness
STPS PPSAP Communications Centre
Community Engagement Unit
Traffic Unit
Business Office
Court Services Bureau
Training
Human Resources
Canine Unit
Special Events
Fleet Management
Citizens on Patrol (COPs)
Special Events
Mobile Outreach Support Team (MOST)
Health and Safety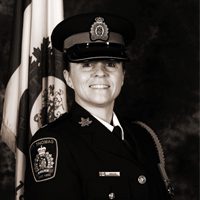 EXECUTIVE ADMINISTRATOR - TIFFANY TERPSTRA
Directly responsible to the Administration of the Police Service
Performs confidential administrative duties for the Police Services Board and the Executive Leadership Team of the Police Service.
Preparation of the annual Police Services budget
Accounts payable and receivable
Research and Development
Oversight for Human Resources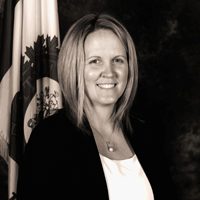 HUMAN RESOURCES COORDINATOR - ALISON BARRIE
Human Resources for the Police Service
Member Wellness
Payroll & Benefits
Recruitment & Personnel 
Employment Legislation & Policy Development