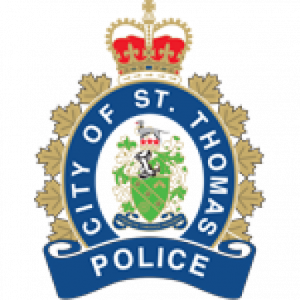 Welcome to the St. Thomas Police Service Citizens Online Police Reporting System. If this is an Emergency please call 911. 
All cases filed using the Citizens Online Police Reporting System will be reviewed.
Upon review, if further investigation of your case is needed, you may be contacted by an Officer.
Filing a false police report is a crime.
Reports filed on behalf of a third party or for public property, will not be accepted. Reports must by filed by the actual complainant, owner or authorized representative.
You can NOT report lost or stolen vehicles, license plate(s), prescription drugs, firearms, Canadian or foreign Passports or Federal Canadian documents (SIN, Immigration Cards, etc).
You can NOT report motor vehicle collisions.
You can NOT report anything over the value of 

$5,000

.
*Ensure you turn off your pop-up-blocking software before filing the report.
Using this online citizen reporting system allows you to report a crime to Police using our online portal. This is a free service. Please confirm the following to find out if the citizen online police report filing system is right for you:
This is not an Emergency?
This incident occurred within the St. Thomas Police Service City limits?
There are No Known suspects?
This did not occur on a Provincial Highway?
*Personal Information provided through the STPS ONLINE Police Reporting System is collected pursuant to the Municipal Freedom of Information and Protection of Privacy Act and will be used for law enforcement purposes only. For questions and inquiries, please call 519-631-1224.