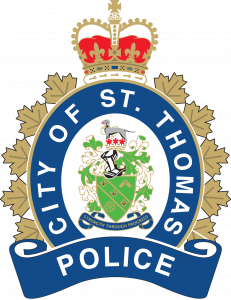 The St. Thomas Police Service is dedicated to making a difference in the community and to ensure our citizens feel safe and secure, through excellence in policing. We are committed to working with all members of the community and we hold ourselves accountable in everything we do. All complaints filed by the public about our policies and services, or about the conduct of an officer, are taken seriously by the St. Thomas Police Service. Complaints can be categorized into two areas:
Against the policies of, or services provided by, the St. Thomas Police Service.
Against the conduct of a St. Thomas Police Service officer.
Complaint Process
The administration of public complaints will be overseen by the Office of the Independent Police Review Director (OIPRD), an arms-length civilian agency of the Ontario Ministry of the Attorney General. The OIPRD is responsible for receiving, overseeing, monitoring and dealing with all public complaints against police in Ontario.
Complaints may be filed in several ways:
Visit the OIPRD website to make a complaint online.
Attend at any police station in Ontario. The public complaint process will be explained. Additional local resolutions, which are part of the OIPRD process, may also be offered at that time.
Contact the OIPRD by telephone at 1-877-411-4773 to request complaint forms be sent to you. Once completed and signed, they may be mailed or delivered in person to:
Office of the Independent Police Review Director (OIPRD)
655 Bay Street, 10 th Floor
Toronto, ON M5G 2K4


OIPRD Statistics
To get province wide statistics relating to the OIPRD complaint process please visit the web site below: