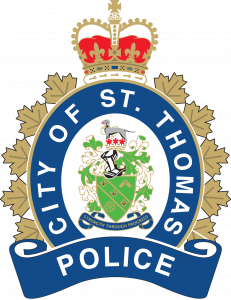 The St. Thomas Police Service is committed to protecting the privacy of any personal information you may provide when visiting our Web site. Part of that commitment is to explain what information may be collected why, how it will be used and who may have access to it. Our practices have been designed to ensure compliance with the privacy provisions of the Municipal Freedom of Information and Protection of Privacy Act.
This privacy statement applies to interactions with the St. Thomas Police Service Web server. It does not apply to any other Web site. Following is an overview of our Web site practices.
When you visit the St. Thomas Police Service web site, you do so anonymously – there is no need to tell us who you are. If you direct an enquiry to the service, we will ask you to provide your name and mailing address or e-mail address for the purpose of responding to your enquiry. Only those who "need to know" will have access to the personal information provided.
The St. Thomas Police Service will track the domains from which people visit our site and analyze this data for trends and statistics.
Our logging is passive and is not used to maintain any information on site visitors. Logged information is recorded in non-identifiable form and is used only by St. Thomas Police Service staff.