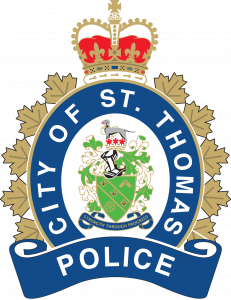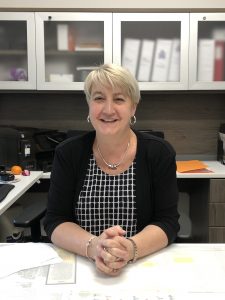 Lynn Coates was born and raised in St. Thomas. Lynn graduated from St. Joseph's High School and went on to obtain a degree in English Language and Literature from the University of Western Ontario. Lynn began her career with the St. Thomas Police Service on December 15, 1986 as a Clerk in the Business Office. Lynn was designated as a Special Constable in 1987, when members of the Clerk's Office assisted with matron duties. Lynn was also appointed as a Commissioner of Oaths for the taking of affidavits for the County of Elgin and the City of St. Thomas. Within 18 months, Lynn was promoted to the position of Office Manager, eventually becoming the Civilian Administrator. As noted by Chief Wayne Howard in a 1988 Evaluation Report to the Police Services Board, "Lynn was observed as being the group appointed leader. Her presence with the clerical staff had a stabilizing effect, accounting for the ease in which Lynn has made the transition to a management position. I am confident that Lynn will have no difficulty whatsoever in maintaining the high standards she has set for herself." Lynn's loyalty, passion, dedication and high standards continued for the next 34 years until she retired in 2020.
Lynn performed a myriad of duties as they related to the efficient operation of the Business Office, supervising civilian staff, Executive Administrator for four different Police Chiefs and acted as the Secretary for the St. Thomas Police Services Board. Lynn's responsibilities encompassed all of the operations for the Police Services Board and as a member of the Administration, Lynn worked side by side with the Chief, Deputy Chief and Inspectors. While balancing her many responsibilities for the Police Services Board, Administration and supervising the Business Office, Lynn successfully completed various supervisory courses at the Ontario Police College and participated in management seminars in relation to service excellence in policing.
Even during a well-deserved retirement, Lynn continues to remain involved with the St. Thomas Police Service through keeping the STPS history website page updated and assisting with creating a display for a number of archived police related items to show how policing in St. Thomas has evolved over the past several decades.